When my father died, in 1996, we had a family-only burial in a charming old cemetery in Old Saybrook, Connecticut where he had grown up. We put most of his ashes in a handsome brass box that had sat on our living room coffee table during our childhoods. Then we added a few things that he would want to travel with: a Hershey bar, his favorite; a bottle of Dewar's scotch; a bow tie, his signature look, and some tennis balls. Other ashes found their way into small silver boxes we all keep, some are in a small enamel box placed in the foundation of our house and others were sprinkled off the Eiffel Tower.
Is nothing sacred? It's all sacred!
Here are some wonderful examples of ways services and burials have been personalized…
THE MASTERS
An avid fan of golf and annual visitor to the Masters at the Augusta National Golf Club will be there forever. After his death, his son-in-law carried ashes in a plastic bag in his pocket and with affection and dedication sprinkled some at each hole.
BIG HATS
At the funeral for a prominent insurance executive who had created an internship program that sent graduating women from Vanderbilt University to train at Lloyd's of London, the women he had selected to go through the program wore big hats to the service.
hippie casual
For a deceased man described as an "everlastingly loyal friend, Dead Head, Braves fan, NASCAR nut," the family invited mourners to attend the service in "Hippie Casual attire" and, in lieu of flowers, "support your local band."
Surf's UP!
More than 500 surfers, holding hands in a large circle in the Pacific waters off Southern California participated in a memorial service to honor a professional surfer who died at age 32. Other "paddle outs" – the traditional send-off for surfers, this one complete with orchids and leis – were held in Australia, Brazil, Spain, France, Italy, Virginia, Florida and Hawaii.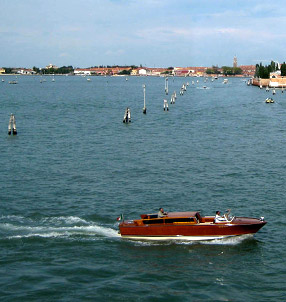 with salt…
A dedicated runner and Mexican food aficianado was celebrated with a 5K race that ended at his favorite restaurant with margaritas all around.
ROLL TIDE!
A memorial service for a die hard University of Alabama fan began with a "Roll Tide!" that shook the rafters – and set the appropriate mood for the tributes and stories that followed.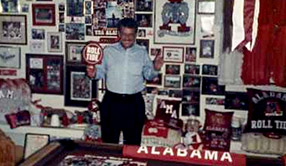 Here comes the SUN
Three friends strummed and sang a medley of Beatles songs for their buddy, an inveterate music lover, who died at 44.
LAKE COMO
A young woman and world traveler who died of cancer left money and directions for a dear friend to travel to Italy with her ashes and release them in Lake Como.
Thanks for the memories…
One memorial service kicked off with
Goin' to take a Sentimental Journey
and ended with
Thanks for the Memories.